Well I took the day off from work yesterday and ran down to Mariner Sails. Although I love to just go down and visit with these guys, today was a special trip for me.
Today I got to pick up my new "Hobie Adventure Island".
This is what I saw when I first arrived.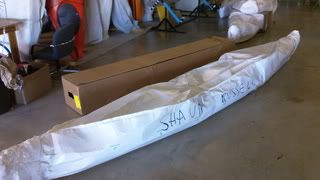 After grabbing a knife from Mike I got my first peek.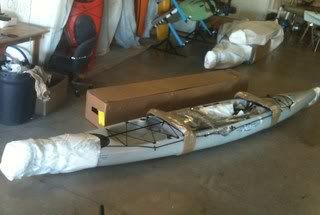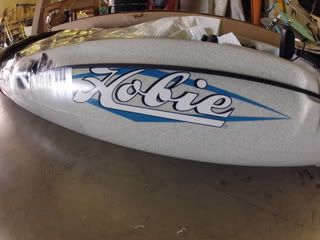 John the "sailing master" showed me how to put the sail together for the first time.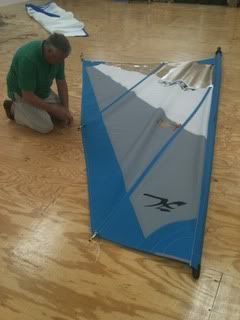 I pulled her up on a trailer and installed the AKA's, the seat,and the rudder.
Then we rolled her out in the sun and installed the sail. Soon I will be adding a set of tramps and a sailing splash guard.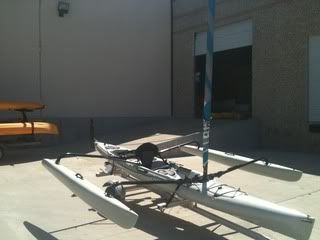 I couldn't have asked for any better friends or teachers to help me get started in kayaking. Aris,Mike,and John are three of the best people I have met in some time. They are doing a great job running Mariner Sails and have a huge selection of kayaks with accessories to go on them. I look forward to visiting with them each time I go down there.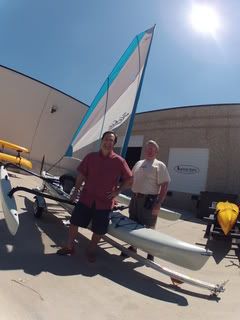 And this is the finished product. This thing is absolutely awesome!!